Attorney Profile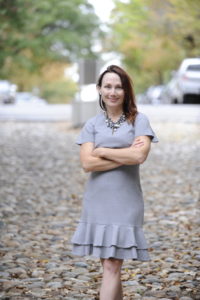 Joni Robin (formerly Joni Ruff) earned her Bachelor of Arts degree in English Literature from George Mason University, where she graduated with high honors.  After undergraduate school, she attended law school at the American University, Washington College of Law (WCL), where she graduated magna cum laude.  In law school, Joni focused her studies on criminal law.  In her final year of law school, she participated in WCL's criminal justice clinic, representing individuals accused of committing crime.  During the criminal defense portion of her clinic, she earned the highest mark in her class.
Following law school, Joni worked as a judicial law clerk at the D.C. Superior Court for the Honorable Reggie B. Walton, who is now a retired federal judge at the U.S. District Court for the District of Columbia.  After her clerkship, Joni began working for the Alexandria Office of Public Defender, where she was ultimately promoted to the position of Senior Assistant Public Defender. During the 2004-2005 school year, while still working at the Public Defender's Office, Joni taught legal writing as an Adjunct Professor at the American University, WCL.
Joni has successfully defended over a thousand criminal cases.  She has experience handling a wide array of cases including DWI and traffic related offenses, complex white collar fraud cases, drug and property crimes, robbery, firearm offenses, child abuse cases, possession of child pornography, sexual assault, and murder.  Joni has obtained acquittals for her clients in both judge and jury trials and at the appellate level in both the Virginia Court of Appeals and the Virginia Supreme Court.
Education
J.D., magna cum laude, The American University, Washington College of Law
B.A. in English Literature, high honors, George Mason University
Bar Admissions
Court Admissions
United States District Court for the Eastern District of Virginia
United States Court of Appeals for the Fourth Circuit